It's Friday and that means its time for another installment of Etsy goodness!  I think you all are going to love this idea, especially if you're in the market for a unique, fun and useful wedding gift.  Or housewarming gift.  Or new business gift.  Or…you get the picture.  I'm not sure why this idea seems so cool to me, maybe it's the decline of actual paper mail and the lost art of letter writing, but one of these babies from foryoo just might inspire you to get out the pen and paper.  foryoo makes custom return address stamps in super cute styles that will give all of your correspondence a little extra zip!  I couldn't decide which one I like the most, so here is a foryoo buffet: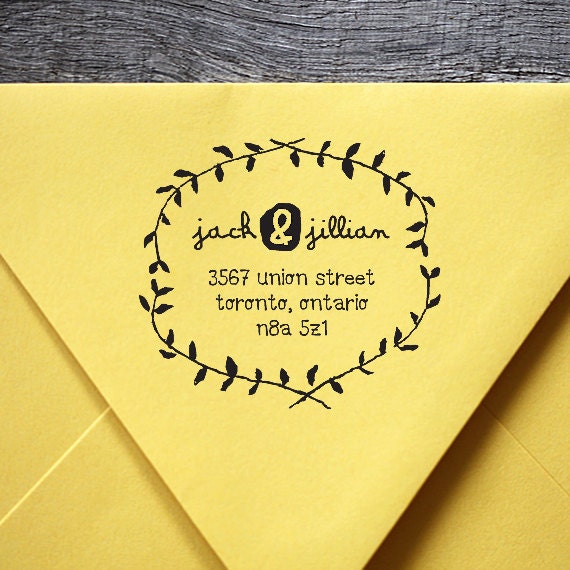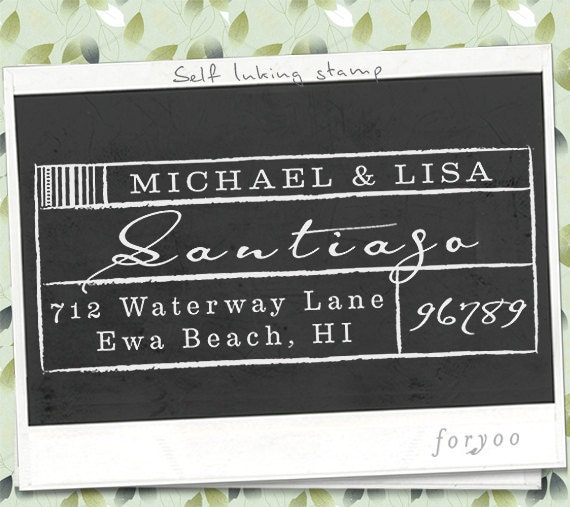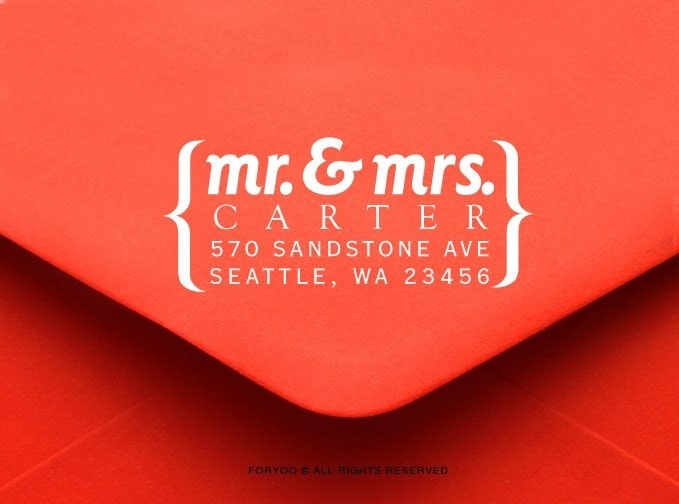 Cool stuff, right?  I think that Sugar(ed) needs one of these babies!  Now I just have to choose!
Have a great weekend!  Need a laugh to get the party started?  I posted this on the Sugar(ed) Facebook page earlier, but it really makes me giggle.  The "Hey Girl" Ryan Gosling phenomenon goes bridal.  Love!  It!
Stay sweet,
Miranda